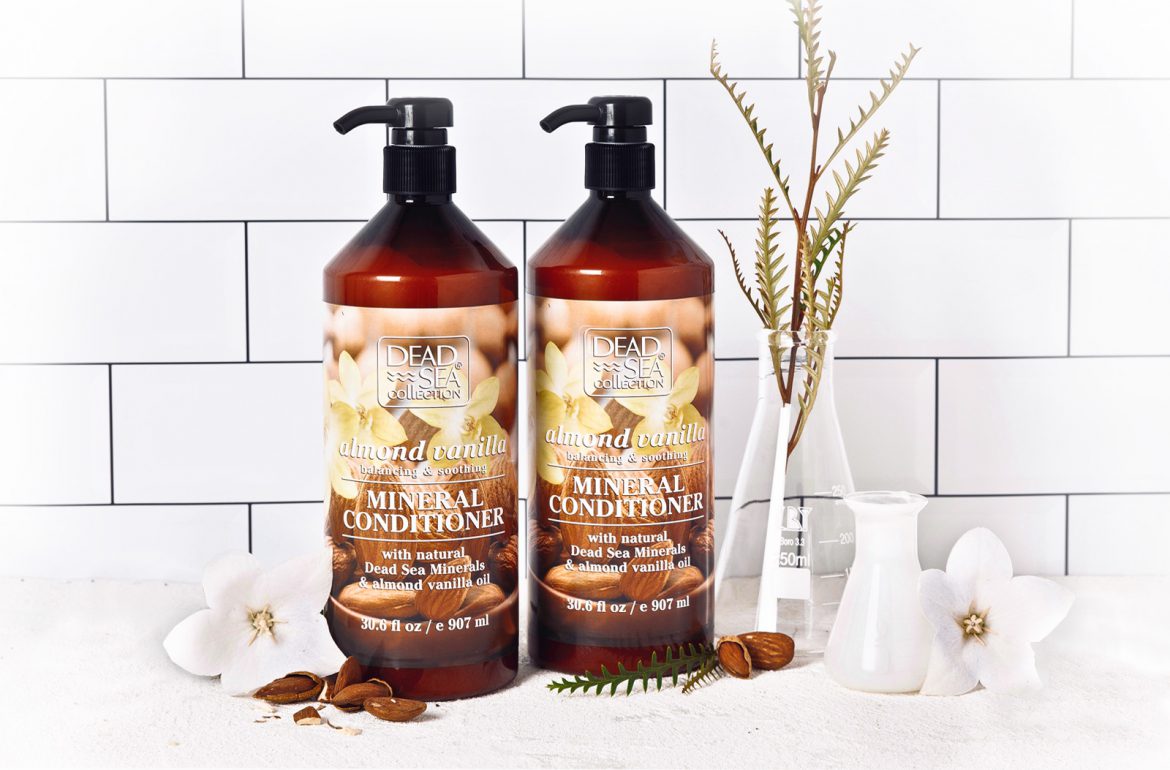 Have you ever asked yourself: How well am I treating my hair? Am I using the best products for my hair type?  What are the signs that it might be time for a change?
When determining what products would be best for your hair, start by asking yourself these three questions;
Is the shampoo that you are using daily leaving your hair limp, flat or dull?
Are your ends dry and splitting?
Does your hair feel weak or brittle?
If you answered yes to any of the above questions, then it's time for a change!
Dead Sea Collection Shampoos and Conditioners are formulated to help revive, replenish and restore hair from root to tip.  A generously sized bottle (33.8 fl.oz) of our shampoo is packed with minerals straight out from the Dead Sea.  These minerals have been world renowned for their healing properties. We take these amazing minerals and infuse them with the powers of other natural ingredients.  Together with our advanced shampoo and conditioners help blend, soften and rehydrate each strand of hair while adding a luscious shine.
We have 5 mega-blends to choose from:
Almond vanilla
Almond oil is excellent for treating hair damage.
It also helps keeps scalp infections and inflammation away.
It is enriched with Vitamins E and A, which are good for both skin and hair health.
Argan
Helps treat split ends
There is also a very high concentration of vitamin E in argan oil. This will help with hair rejuvenation, protecting the follicle beds, and improve the shine and overall appearance.
Coconut
Moisturizing your hair and reducing breakage.
Protecting your hair from protein loss and damage when wet.
Protecting your hair from environmental damage like wind, sun and smoke
Keratin
Keratin oil can help the structure of your hair.
It helps make hair stronger.
It also helps with heat damage and frizz.
Macadamia  
Macadamia nut oil contains antioxidants, such as vitamin E and squalene, which protect the skin, hair and cellular structures from the damage caused by free radicals
The body naturally produces a compound known as palmitoleic acid, which has anti-aging properties. With age, however, we lose this compound. Omega-7 (an essential fatty acid) that is found in macadamia nut oil, helps to restore palmitoleic acid in the body for skin and hair hydration.
The essential fatty acids and vitamin compounds found in macadamia nut oil help to eliminate frizz by coating the hair shaft with nourishing oils.
All our shampoos and conditioners contain the following minerals:
Our oils (Almond, Argan, Coconut, Keratin, & Macadamia) which are known for making hair softer, silkier and shinier. They also help treat split ends and tame frizz.
Magnesium for good metabolism.
Potassium for good energy flow.
Bromide helps to protect hair from environmental damage.
Chloride for clean, soft and hydrated hair.
Sodium that balances water levels.
Not only is this rich in minerals and essential oils, this product is completely affordable.
---