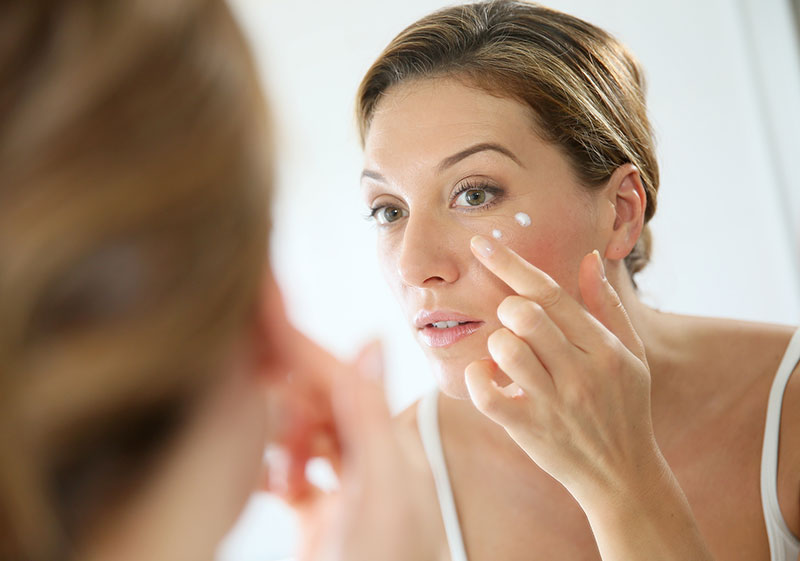 The secrets of anti-aging that every woman over 40 needs to know
As a woman over 40, I can tell you first hand that the quest to 'look and feel younger' is a never-ending (hard fought) battle. In today's World we are constantly being bombarded with nothing but ads claiming to 'give us younger looking skin' or 'rewind time' with some new hot item. But do they really work? Can I really reverse time? Well I tested this out myself and for me I can tell you – yes, it did work. Maybe I didn't reverse time but I did find a product that helped stop time and made the never-ending battle of aging just a little less stressful.
Using the Dead Sea Collections facial products I have built a daily regimen that helps keep my skin young, moisturized and healthy looking. One great feature about these products are they are all paraben and SLS free, which was extremely important to me because I didn't want to use harsh chemicals on my face.
I have found countless articles about proper skin cleansing. These articles all recommend that we begin our skin care routines with a good cleaning.  This is crucial to keeping our skin young and vibrant. My quick four (sometimes five) step regimen begins with a two phase cleaner to remove my makeup and any dirt that has collected on my face during the day.
Next I use the facial serum. This allows my skin to get an extra boost of minerals and vitamins, helping to restore and maintain my skins elasticity and glow.
Eye cream is then applied to my eye area in order to battle the fine lines that have been creeping in (hello crow's feet).
Then, depending on if it is morning or night I finish the process with Day/ Night Cream. The day cream, which is enriched with the Dead Sea Minerals moisturizes my skin throughout the day. The night cream works throughout the night to reverse the hands of time while I sleep.
As an added boost, one to two times a week I use the Dead Sea Collection mud mask and/or the facial scrub.  The mask will both deep clean and moisturize my skin. The facial scrub exfoliates my skin as well as replenish, letting new cells comes to the surface, giving me that glow of my youth!
All of our skin care products are formulated with natural minerals from the Dead Sea to help provide your skin with the deep moisturizing it needs to feel refreshed and rejuvenated.  These minerals have the fantastic ability to give your face a younger, fresher appearance by adding firmness and elasticity.
For all your skin, bath and body needs, our Dead Sea collection is conveniently available at your local retailer.
---